Newborn Photography Packages: What to Expect and How to Choose the Right One
As a new parent, capturing the fleeting moments of your baby's first weeks of life is a precious and priceless endeavor. But with a sea of newborn photography packages to choose from, the task of finding the perfect fit for you and your little one can seem daunting. The variety of options can leave you wondering what to expect and how to make the right choice.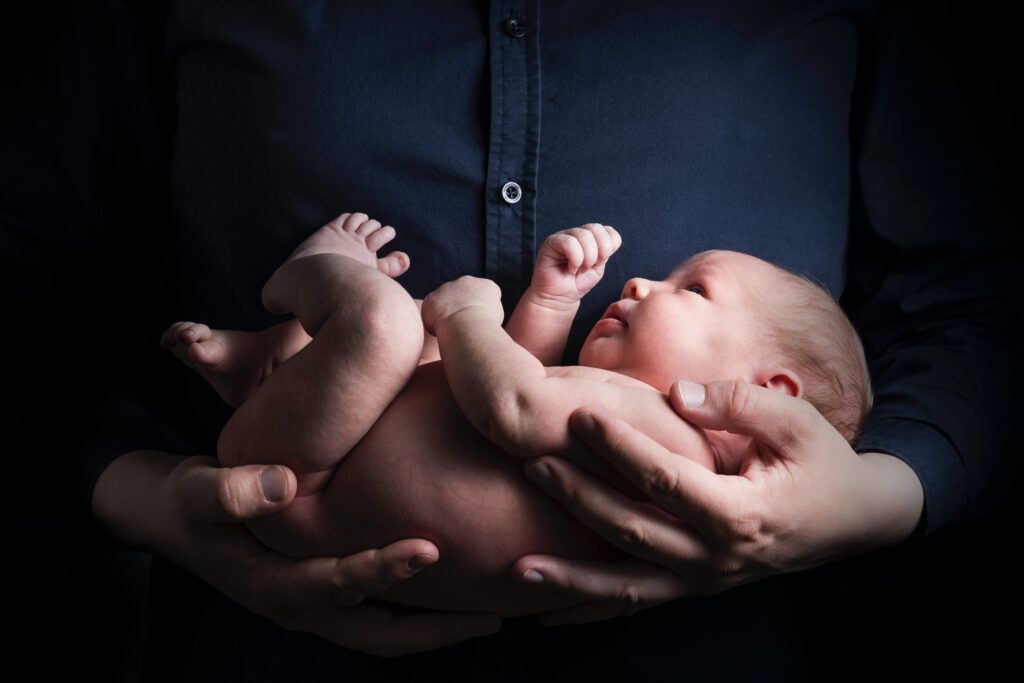 This blog post provides comprehensive information on newborn photography packages and how to select the right one for your needs. We will go over the different types of packages, what to expect during your session, and tips for finding the right photographer. By the end of this post, you will have the knowledge and tools to make an informed decision about your newborn photography experience.
---
Types of Newborn Photography Packages
When it comes to selecting a newborn photography package, it's essential to consider the type of session you want. The following are some of the most common types of newborn photography packages:
Mini Sessions: Mini sessions are brief and focused newborn photography sessions that typically last 30-45 minutes. They offer a limited number of poses and setups, with the emphasis on capturing a few key shots rather than a full portrait session. Mini sessions are ideal for parents who want professional photos but have limited time or budget for a full session.
Full Sessions: Full newborn photography sessions are comprehensive and usually last 2-4 hours. They include a wider range of poses and setups, and the focus is on capturing a comprehensive portfolio of portraits and candid shots. Full sessions are the best option for parents who want a more complete record of their newborn's early weeks.
Lifestyle Sessions: Lifestyle newborn photography sessions are a relaxed and natural alternative to traditional posed photos. They are shot in the comfort of your home and capture candid everyday moments with your newborn. Lifestyle sessions are perfect for parents who want a more intimate and authentic record of their newborn's early weeks.
What to Expect During Your Session
After selecting the type of newborn photography package that best suits your needs, it's important to understand what to expect during the session. Here are a few key points to keep in mind:
Newborn photography sessions are best done within the first 10-14 days of your baby's life, as newborns are still very sleepy and flexible during this time, making it easier to pose and capture adorable photos.
Your photographer will usually provide props and backdrops for the session, such as blankets, wraps, hats, headbands, and baskets. You can also bring your own items to incorporate into the photos, like special blankets or stuffed animals.
Newborn photography sessions can be unpredictable, as babies often have their own schedules. Your photographer will do their best to accommodate your baby's needs and will take breaks as necessary to feed, change, and soothe your newborn.
Your photographer may ask you to remove your baby's clothing and diaper for some poses to ensure the focus is on your baby's face and body, not any distractions. Your photographer will keep your baby warm and covered during the session.
---
Finding the Right Photographer
One of the most important considerations when choosing a newborn photographer is finding someone who you feel comfortable with and who you think will do a good job capturing the special moments of your newborn's first few weeks of life. Here are a few tips for finding the right newborn photographer for you:
Look for a photographer who has experience with newborn photography. Newborn photography requires a special set of skills and knowledge, and it's important to find someone who has experience working with newborns and knows how to handle them safely and gently.
Check out the photographer's portfolio. Take a look at the photographer's website or social media pages to see examples of their work. This will give you an idea of their style and whether or not it aligns with your vision for your newborn photos.
Ask about the photographer's process. Find out how the photographer plans and executes a newborn photography session. Do they have a studio or do they work on location? Do they use natural light or studio lighting? How do they pose and handle the newborn? These are all important questions to ask before booking a session.
Consider the photographer's personality. It's important to find a newborn photographer who you feel comfortable with and who will make you and your baby feel at ease during the session. Look for someone who is patient, kind, and professional, and who is willing to work with your schedule and needs.
Conclusion
With a brand new bundle of joy, capturing their first few weeks is an experience worth cherishing forever. Newborn photography packages offer a spectrum of options – mini sessions, full sessions and lifestyle sessions – to fit your needs and style. It's critical to understand what to expect during the session and to find the right photographer to create a memorable experience.
Choosing the perfect photographer to snap the milestones of your baby's first few weeks is not a decision to take lightly. Research is key, and taking the time to select a photographer that aligns with your vision is important. If you're seeking a premier destination for newborn photography, look no further than miamiphoto.pro.
With years of experience and a portfolio brimming with beautiful, natural photos, miamiphoto.pro is your ideal choice. We offer an array of newborn photography packages, ranging from mini sessions to full sessions, to accommodate your schedule and needs. Our photographer is patient, kind, and professional, and will work with you to make your experience unforgettable. The combination of natural lighting and our studio setup guarantees photos of the highest quality. Trust miamiphoto.pro for all your newborn photography needs and ensure a positive and memorable experience for years to come.