Newborn Photography Packages: What to Expect and How to Choose the Right One
As a new parent, capturing the fleeting moments of your baby's first weeks of life is a precious and priceless endeavor. But with a sea of newborn photography packages to choose from, the task of finding the perfect fit for you and your little one can seem daunting. The variety of options can leave you wondering what to expect and how to make the right choice.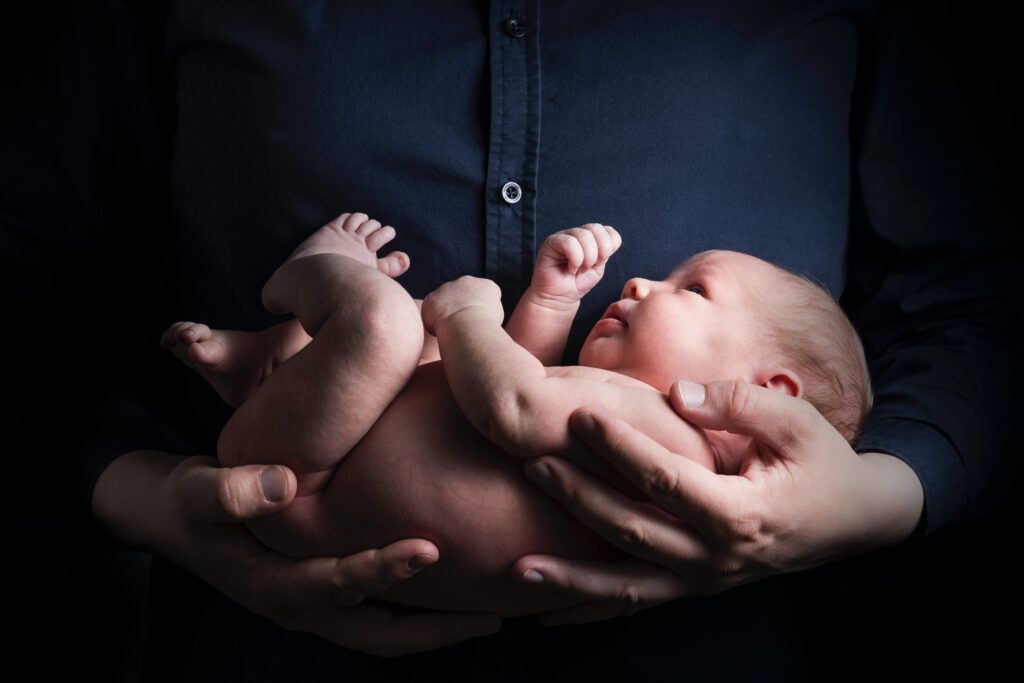 Choosing a newborn photography package can be daunting without adequate information. To assist you in making an informed decision this article presents comprehensive details on various package types available in the market. We also cover what you should expect during a session and offer useful hints on selecting a photographer that meets your needs. Read carefully to acquire the knowledge essential for your baby's initial photo shoot.
---
Types of Newborn Photography Packages
When it comes to selecting the right newborn photography package, considering several factors is essential – including the type of session that you prefer. Below are some common options available:
Mini Sessions – These short focused photo shoots usually last around 30-45 minutes, capturing just a handful of poses or set-ups aimed at providing just essential photographs rather than complete portraits – making them an ideal option for busy or budget-restricted parents seeking professional-quality images.
Full Sessions – For families who prefer diverse variety in their baby's portrait collection, full-size photo shoots span over 2-4 hours covering a more extensive range of set-ups & locations capturing both candid & posed shots in detail; it provides comprehensive coverage so every family member can remember these precious beginning weeks.
Lifestyle Sessions: A unique alternative to traditional posed photography, Lifestyle packages emphasize capturing natural and relaxed photos of your newborn/family in familiar home settings. These sessions celebrate candid moments that show the genuine love and connection shared between a parent and their new arrival.
What to Expect During Your Session
Choosing an appropriate newborn photography package is just one step towards capturing the special moments of the newest addition to your family. It's important to know what happens during a session so here are some key takeaways:
Newborn photography works best within the first 10-14 days of birth as babies tend to be very sleepy and flexible resulting in better posing opportunities for photographers who make arrangements for suitable props/backdrops such as blankets, wraps, hats etcetera You may want personal items incorporated into these pictures like special blankets or favorite toys which could add a significant meaning.
As every newborn has their personality – unpredictable – proper care must be taken when planning these sessions with regards to their feeding time /changing schedule/soothing needs which would involve taking breaks if required. Some images require the removal of clothing/diapers ensuring full focus on faces whilst being kept cosy by photographers.
---
Finding the Right Photographer
Selecting a newborn photographer is a crucial decision as you need someone reliable and skilled to seize those valuable moments of your little ones' first few weeks. Hence it's vital to choose someone who makes you comfortable. Here are some useful tips to help you find the perfect newborn photographer for your needs.
To ensure that these photographs are utterly remarkable it's critical that you select a professional with ample experience handling newborns delicately. The art of infant photography entails not just technical expertise but also emotional intelligence when working closely with these tiny individuals; therefore opting for someone who has worked with several infants before will give you peace of mind knowing they can guarantee safety while capturing stunning shots.
We kindly suggest reviewing the impressive photography portfolio of the esteemed photographer we are recommending. You may find examples of their exceptional work on their official website or social media platforms. These samples can be beneficial in determining whether or not their visual style matches your desired vision for capturing cherished moments of your newborn.
To choose the right person for your newborn photography needs be sure to ask questions regarding the photographers process in advance. Use respectful language when inquiring about factors like where sessions take place (in a studio versus offsite) which type(s) of lighting are used during shoots (natural or otherwise) and techniques for handling infants during posing- which will ensure that you find an individual who aligns with your values!
When searching for a suitable newborn photographer, it's imperative that their demeanor aligns with yours as this contributes significantly to creating cherished memories of this precious new life stage. They must possess qualities such as empathy towards children, and patience in handling movement-prone little ones while being able to maintain professionalism throughout settings disruptions effectively- working around them effortlessly rather than becoming uptight or anxious adds so much value for all parties involved in creating a beautiful family moment captured forever in images we'll cherish indefinitely! Additionally, identifying someone willing and able to schedule photography sessions based on your timeline aids in setting up an ideal scenario for successful photography results too!
Conclusion
It's no secret that capturing those precious first few weeks with your new bundle of joy is something special worth cherishing forever. From mini sessions or full sessions, all these moments can be captured through variations in newborn photography packages based on your needs as well as style preferences.
To ensure you have a memorable time it's essential to understand what takes place during each session while also taking time in selecting the ideal photographer best suited towards bringing out great results along with aligning their vision with yours ensuring utmost satisfaction
For unparalleled service in newborn photography services consider miamiphoto.pro as they will deliver nothing but high-quality photographs thanks, years worth of experience portfolio showcasing fantastic natural snaps coupled with select newborn photography packages that accommodate even the busiest of schedules.
Our highly trained photographer has enviable professional qualities which include being caring, patient, and kind ensuring an enjoyable and unforgettable memory for years to come crafted through beautiful photos made possible by the studio's natural lighting setup.
Trust miamiphoto.pro for all your needs in capturing those special newborn moments and be sure to have a fantastic experience throughout, a memory that will remain ingrained forever.