Boudoir Photography
What is boudoir photography?
Discover a fun and exhilarating way to showcase your beauty! Boudoir photography offers a unique opportunity to capture yourself looking your absolute best, whether you're in the bedroom, bathroom, or any other space in your home. Beyond just being provocative or glamorous, this style of photography gives you the chance to express yourself and celebrate the natural beauty of your body and soul.
If you're eager to feel confident and radiant every day, consider booking a boudoir shoot. You deserve to look and feel like a million bucks – and this experience can help make that happen!
Book Your Boudoir Photography Session in Miami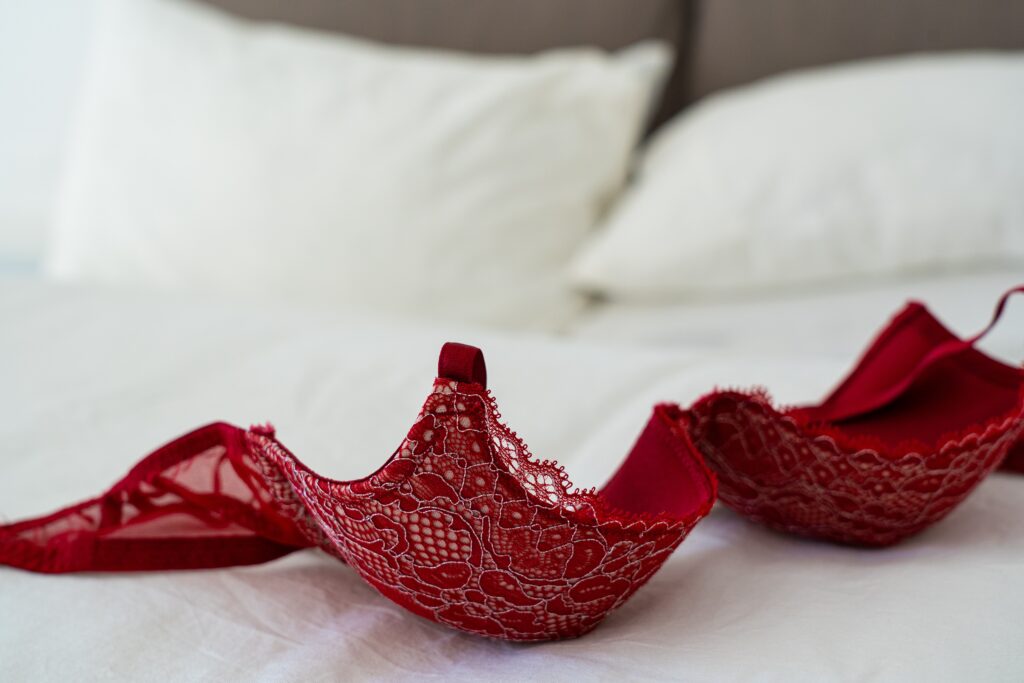 Miami may offer the ultimate backdrop for taking your best shots during your upcoming intimate boudoir photography session. This specific art form caters equally well to capturing visual appeals of both sexes – employing tasteful subtlety while showcasing sultry poses that define what intimacy means. Boudoir photography brings out all kinds of beauty; whether vintage pin-up looks or contemporary posh styles, it's all about celebrating our diverse features. Whether done as a dedicated gesture towards your better half or merely exploring new ventures, glamming up through the lens offers unbeatable fun opportunities with lasting memories you'll cherish forever! So if you're looking to capture stunning images bursting with vibrancy against picturesque scenery provided by Miami's thrilling environment – then don't hesitate! Plan yourself for an unforgettable experience right now with a sizzling boudoir photoshoot in The Magic City!
Couples boudoir photography
Capturing intimate moments has never been more exciting than through couples' boudoir photography, the perfect venue for celebrating one's connection with their partner. This style of photography commemorates authentic snapshots between partners, making it an excellent choice for anniversaries or other meaningful occasions where you want to commemorate love and growth. Trust in skilled photographers who can apply their expertise in tastefully documenting the beauty of these precious moments between you two and turn them into unforgettable memories.

Bonus: For those who want unique bonding experiences that go beyond traditional modes of expression, consider trying out a boudoir session with best friends or siblings – capturing these cherished relationships affirms lasting love in artistic yet elegant ways.
Plus size boudoir photography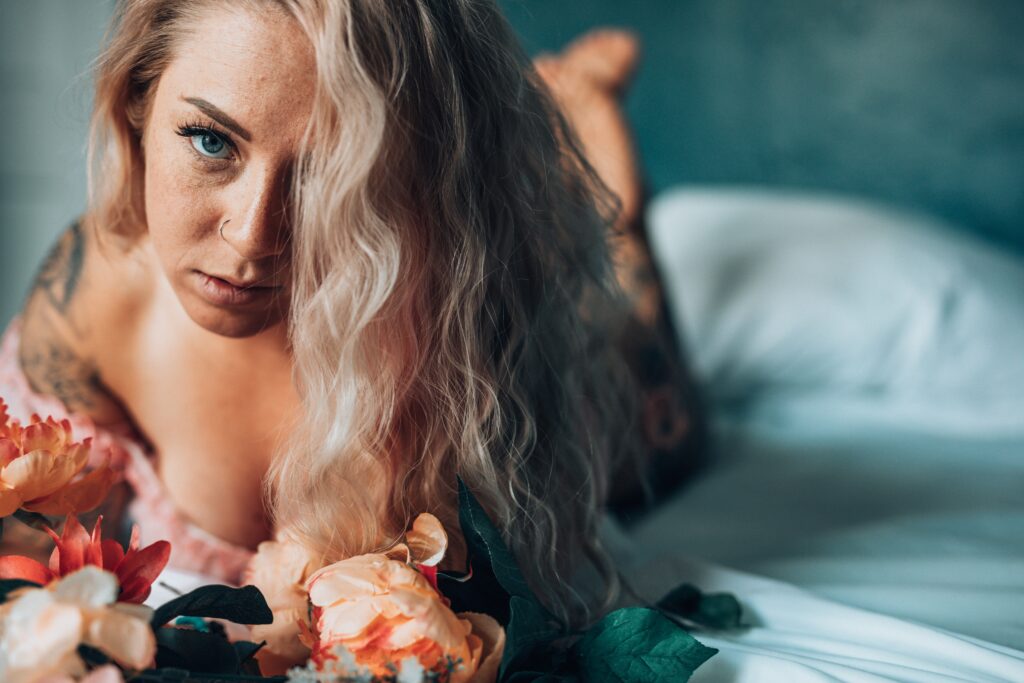 Are you seeking a way to embrace your delightful curves while gaining confidence? Try plus size boudoir photography for an unforgettable experience! The photographs produced will always serve as an everlasting reminder to how stunningly exquisite and unique one's body is.
A skilled photographer has the ability to highlight one's individualism by using entertaining and flirtatious poses or even capturing intimate moments. Such photographs do not aim at hiding what makes an individual stand out but rather embrace it while celebrating oneself. Every person deserves to feel exquisitely attractive within their own natural beauty – so don't hesitate!
Book your photoshoot today and get ready to take on the world with newfound confidence!
Maternity boudoir photography
Embrace the miraculous time of transformation that pregnancy offers with frequent maternity boudoir photography sessions that serve as reminders of your beauty and vitality during this time. Whether it's with confidence or modesty by using draped fabrics, boudoir photography offers an exceptional way to document this unique journey. With our team of skilled professionals, we can capture tasteful yet timeless photographs highlighting your poise and charm at such an extraordinary moment in life where femininity shines brightest. We encourage every woman who's brimming with excitement about her forthcoming bundle of joy not to be afraid to show her true spirit!
Bridal boudoir photography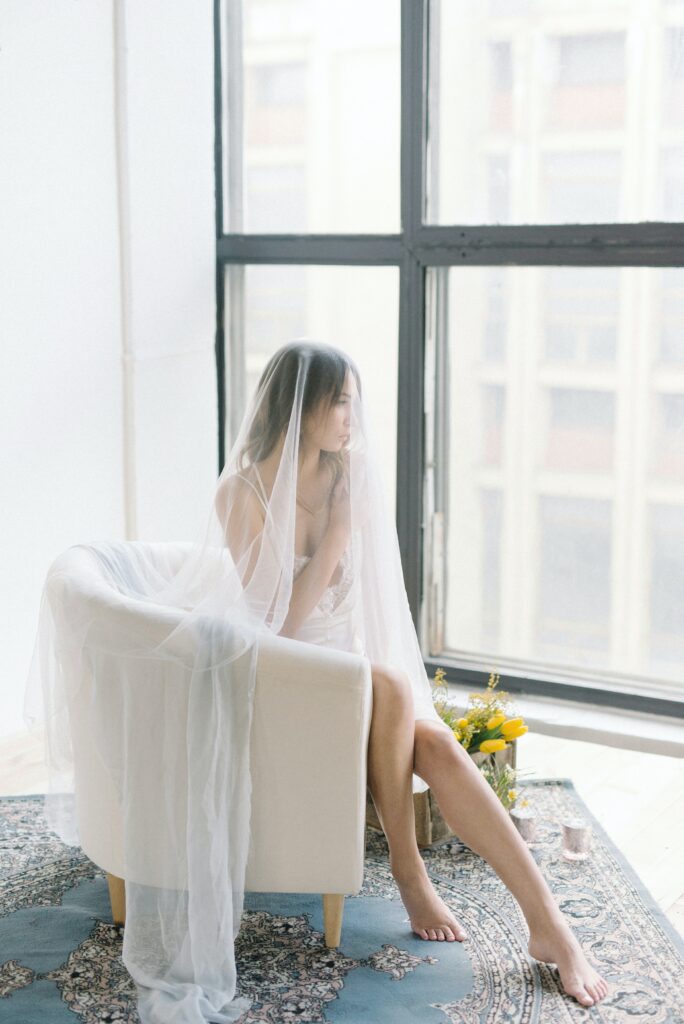 Bridal boudoir photography encourages brides-to-be as they step into their power with poise and elegance. This jovial approach allows for capturing all the emotions that come bundled with such moments: love, hopefulness & joy! Preparing for one of life's biggest adventures means relishing every bit of loveliness that embodies who you are as a feminine being – so why not take a pause? Taking advantage of rapturous moments posing through the boudoir will help preserve this thrill making it last forever. With sensual lingerie portraits or playful bridal looks, bridal boudoir photography provides the perfect avenue for encapsulating the beauty behind bridehood. It's time to make your presence known – let your inner goddess radiate and be celebrated!
Boudoir photography prices
My prices
1 hour = $300 includes 35-50 photos with basic editing + 5 high-end (detailed) retouching photos
2 hours = $450 includes 50-80 photos with basic editing + 10 high-end (detailed) retouching photos
You can purchase extra images with detailed retouching for $10 per photo.