Mother's Day Photo Ideas to Capture Precious Memories
In my lifetime career as a photography professional, I've had ample opportunity to capture some of life's most unforgettable instants while producing stunning imagery composed to last forever. With its power to freeze single moments out of time and allow them endless retelling – nothing quite compares with the magic of photography.
But when it comes down to visually representing maternal love too–there is hardly another medium quite as strong.
With Mother's Day almost here this could be a perfect moment for considering special photographic shoots with those we hold dear – most notably mothers or wives who cherish their offspring immensely. There exists no better way than presenting such loved ones with timeless photographic art pieces which perfectly encapsulate every nuance of emotion found in these relationally important moments.
In this blog post, we'll delve further into some illustrious ideas designed specifically for Mother's Day shoots while helping you create vividly beautiful, meaning-rich pictures that will undoubtedly be cherished for generations to come.
Maternity Photos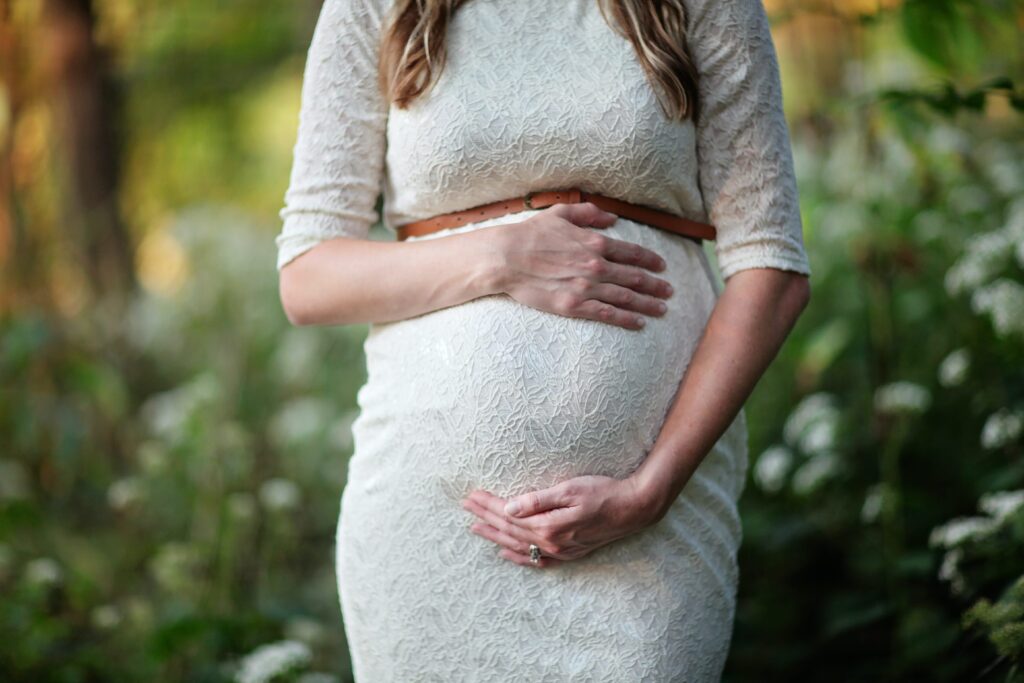 If there is a soon-to-be-mom close to you, now is an excellent time for capturing her strong connection to her unborn child via a precious maternity photoshoot. It represents more than just what meets the eye about being pregnant; it also depicts how fulfilling being able to bring new life into this world can feel like. Tailor your shoot experience however way necessary; whether indoor or outdoor-centric would be up completely up depending on what works best for both of you!
Mom and Daughter Photoshoot
Few bonds are as special as that between mothers and daughters. This Mother's Day, you might want to contemplate booking a session for mother-daughter photographs for capturing this exceptional connection. These sessions can be conducted either indoors or outdoors, with scope for customization reflecting both personalities as well as interests of both mum and daughter! Be it music or art appreciation or their collective fondness for nature – these shoots allow for an exquisite way of capturing all that love, joy, and magic shared by mothers and their daughters.
Mother and Son Photoshoot
The close-knit relationship between mothers and sons resonates on a similar profound level as that of moms with their daughters – enriched by lots of treasured moments spent bonding together. Whether rambunctiously playing outside or cozying up inside for a reading time, these remarkable memories enhance heartfelt connections forever cherished by mothers everywhere. To celebrate these precious bonds through imagery, moms may opt for a personalized photo shoot catered towards both mother and son's personalities & interests – set indoors or amidst natural splendor outdoors.
Multi-Generational Photoshoot
As we celebrate Mother's Day, let us not overlook how fortunate some families are- having recent generations of moms all together! That said, it is appropriate that we seize this moment with charming photographs memorializing this unbreakable bond among grandmothers, mothers, and daughters alike! Consider having a multi-generational photo session taken either indoors or outdoors so that every individualistic personality trait is well showcased for memories' sake!
Candid Moments
Sometimes, the most beautiful moments are the ones that are captured spontaneously, without any planning or posing. This Mother's Day, try to capture some candid moments that showcase the love and joy between the mother in your life and her family. Whether it's a spontaneous hug, a shared laugh, or a quiet moment of reflection, these candid moments are a beautiful way to capture the love and essence of your family.
Outdoor Family Portraits
What could be more meaningful on Mother's Day than gathering your loved ones in an outdoor venue where their love and happiness can be captured forever? To achieve this unforgettable experience, choose a breathtaking place like a park, beach, or garden backdrop which will allow each individuality within the group to blossom. Accompany this memorable day by unleashing your creativity with captivating stances alongside creative accessories while attaining photos of those candid moments that display true bonds among families without them even being aware they were captured!
Mother and Child Portraits
To know the unbreakable bond shared between a mother and her child is to witness something quite extraordinary. As Mother's Day approaches, consider commemorating this cherished relationship with an unforgettable portrait session. From indoor studio shoots to outdoor scenery like fields or forests, there are countless settings available to capture these tender moments of love. Prompt your subjects to engage in play while truly connecting on film.
Generational Portraits
Mother's Day is a perfect opportunity to celebrate the entire family lineage. Capture three generations of mothers and daughters or grandmothers, mothers, and daughters together. The portraits can be taken indoors or outdoors, and the focus should be on the intergenerational bonds that unite the family. These portraits will be cherished for years to come and passed down from one generation to the next.
Mother's Day Lifestyle Photography
Lifestyle photography is all about capturing the everyday moments that make life special. On Mother's Day, focus on documenting the simple pleasures that bring joy to the mother in your life. This could be a family breakfast in bed, a walk in the park, or playing board games together. The idea is to capture the candid, unposed moments that make your family unique and special.
Book your Mother's Day Photo Session in Miami
Mother's Day calls for something exceptional- yet simple- that manifests our heartfelt appreciation for all that motherhood represents. The most effective way of commemorating this occasion is by expressing your sincere love and gratitude for those special women that have touched your life. Consider working with me as a photographer specializing in portraying those cherished instances into lifetime treasures. From intimate family photographs to exotic wedding shots and captivating lifestyle shoots, I can capture every moment filled with joy.
Contact me today to book your session and let's create beautiful memories that will last a lifetime.